Showjumping is an Olympic Sport and Horses & Riders compete under the Team GBR banner at least once a year whether it be at the European Championships, World Equestrian or Olympic Games. British Showjumping won Olympic Team Gold at London 2012 (Nick Skelton, Ben Maher, Scott Brash & Peter Charles), Individual Gold at Rio 2016 with Nick Skelton & Big Star and Individual Gold at Tokyo 2020 with Ben Maher & Explosion W.
All of these Olympic Athletes have competed at Bolesworth over the last 10 years, along with many other International Athletes from around the World.
Feature Classes Explained:
CSI 3*
This section is for the Professionals competing at the show. All of the horses and riders will be very experienced and used to travelling in and out of the UK on a regular basis. Longines Ranking Classes are the main focus of the show, with the most prize money up for grabs, so look out for these, in particular the aim of the week for all of the riders will be the Dodson & Horrell Bolesworth Grand Prix on the afternoon of Sunday 3rd July.
---
Young Horse Classes
This section is generally for professional riders, but with young inexperienced horses being produced for the future. All horses in each class will be the same age (From 4 through to 7 years of age), so the classes are very interesting to watch to compare horses at a similar stage of their training.
---
Amateur Classes
This section is for riders, often on quite experienced horses, but that don't have a career in showjumping. Bolesworth acts as a great platform to give these riders a special experience competing alongside the professionals.
---
Ride & Drive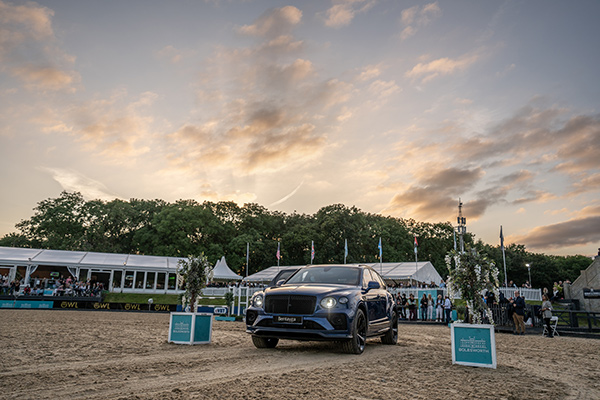 This is a novelty speed class where riders jump around a set of fences against the clock, then jump in a car often with a celebrity driver who then drives around a set of cones – the clock keeps running throughout and the fastest round with the least faults wins! (Seconds are added when either fences come down or cones are knocked over!)
---
If you head to the Secretaries marquee located next to the Castle Arena you will be able to find printed start lists for all of the classes happening that day for both Arenas. Our team will also be happy to answer any questions that you may have about the event.
Make sure that you go and have a look at the collecting ring areas where you can watch the horses and riders warming up behind the scenes.