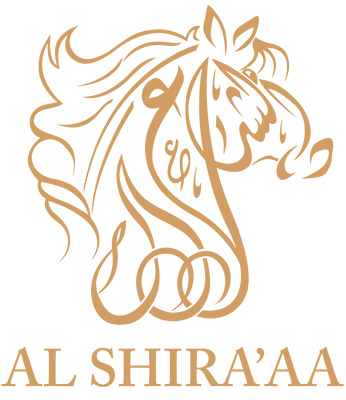 We are delighted to announce the return of Al Shira'aa as the title sponsor of the show for a second year running in 2021.
The UK Al Shira'aa base is the centre of their breeding operation, also known as Al Shira'aa Farms, with the aim of producing elite youngstock to excel at the top of the sport for the likes of Nations Cups, World Cups, Olympic Qualifiers and Asian Games where the UAE based team have excelled in on various occasions to date. Their current focus is promoting their own home stallions and breeding their own 'black type' mares (those that have excelled over a level of 1.40m) to proven stallions as well as their own Grand Prix Stallions as well as the well known 5yo Silver Medalist at the World Breeding Championships in 2019, Chacco Bay.
Al Shira'aa Stables is a proud supporter of the equestrian industry throughout the United Kingdom famously known for partnering with the likes of Hickstead (Al Shira'aa Hickstead Derby), The Royal Windsor Horse Show, (CDI4 Al Shira'aa Grand Prix & Freestyle), and now the Al Shira'aa Bolesworth Young Horse Championships. Along with these world class shows, venues and facilities the Al Shira'aa team put together a one week show in January in Abu Dhabi which will be held on the 27-29 January 2022, thanks to the vision and guidance of the founder of Al Shira'aa Stables, which in many ways is synonymous with a show like Bolesworth. Classes range from an Amatuer Tour to Young Horses all the way up to CSI4-W where the likes of Michael Whitaker, Christian Ahlmann, Henrick Von Eckerman and Janika Sprunger have all competed at. The show boats elitism, professionalism and hospitality of the unimaginable.